Iron Capital Of America Making Metal A Work
Of Art

With over 34 years of fabricating experience Iron Capital Of America has
evolved into a full service manufacturing facility, specializing in ferrous steel,
aluminum, stainless steel and brass. Iron Capital has fabrication experts on
staff who are master blacksmiths and metal workers in addition we provide the
highest level of quality service and products. We specialize in custom
fabrication and reproduction for Residential, Commercial and Industrial
applications.


Commercial Residential and
Industrial



Gates staircase Railing Furniture Custom Parts



Listen to our WWJ-950 Advertisement



Specializing in Pipe Railing and
Aluminum Railings

Iron Capital of America invites you achieve your dream work of art whether its a custom pipe
railing, a beautiful gate or an exquisite piece of furniture, metals like aluminum and iron
make a unique masterpiece and fit into your decor whether neo classic, modern or
contemporary.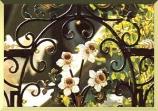 IRON CAPITAL
Of AMERICA